if you don't embrace the inherent fluidity of the web, you're not a web designer, you're something else.
consultation
Free in depth consultation about your business goals and website design.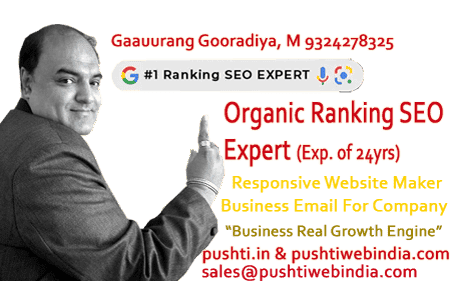 smooth navigation and easy reading
To give an optimal viewing user experience across a wide variety of device starting from desktop computers to mobile phones. Users need not to zoom with finger.
establish content priority and style
Communicate with client and gather expectations about the project. Determine site goals, evaluate technical requirements, perform content audit..
Flexible images and media
This feature allows you to adapt images and other media to load differently, depending on the device, either by scaling or using the CSS overflow property.
time effective quality design
Tracking is how you monitor the effectiveness of a campaign and landing page. It allows you to see what visitors do on your site and the quality of traffic generated by a specific campaign and making sure site is easy to navigate and don't waste our customers time.
Top Web Designers In Mumbai | Top Web Designers In Thane | Website Design Company In Mumbai, Thane, India : Web Designers In Mumbai, Web Designing Company Mumbai, Web Designing Company Thane, SEO Expert Mumbai, Web Designer Gaurang Goradiya 9324278325 Website Developers In Mumbai } Best Web Designing Company In Mumbai.
We Are The Real Business Growth Engine For Our Client Over The Years.
Responsive Websites are recommended by GOOGLE as 'INDUSTRY BEST PRACTICE', making IT more efficient for Google to crawl and index content (Source: Google Development Resources). Your responsive website automatically looks great on any size screen, irrespective of device.

Web design is one of the most effective services you can utilize for your business be it in Mumbai or USA or any part of World. Due to the millions of users exploring the internet and are trying to find what they wanted in the comfort of their own homes or be it to its local audience from specific area e.g. Goregaon, Borivali, Andheri, Thane, Vasai etc., or a regional target market like Mumbai, Navi Mumbai, Surat, Ahmedabad, Pune, etc, a lot of companies don't want to miss the profits it can give them. You then need to have a well designed website to lure these users who are your prospect customers.

Today, a website became an important factor in promoting a business or marketing a product for every company or organization or service provider. If you have a well-designed site for your business, you'll get more customer conversions. This is because good sites lead customers to what they're supposed to do without distraction or fluff. Responsive design it can be that much easier and of course faster making changes and building new pages. websites are one of the most cost effective and reasonable marketing tool and can be affordable to any small company also. Companies could save a significant amount of time and money once again on a responsive web site design. It really is that crucial saving time on design – think of all the time you could put into building campaigns and creating new content for your blog etc.


Knowing how crucial is the role of web design in company's business success, then you also know that you will need be associated with the best responsive web design company that is not just cost effective or affordable but a good web design company that is reliable and provides quality service to their partners. Whether it is a big or small company in Mumbai or New York, new and old in the business, their dedication to meet your requirements and the willingness to be part of your business growth and success is worth your investment.

You can find numerous web design companies in your area but you need to find the best and most reliable for your project. One great company that you could entrust the future of your business is Web Design Vancouver.

Responsive web design means higher rankings in Google search. By having search engine friendly website design website for your company, the main goal is to be found and receive traffic and leads – right? Of course. This priority is a MUST for any business owner both small and big businesses can benefit from more website traffic and leads. This is how it happens, when your site has one responsive design that scales to fit any device, you don't need another version of your website that's built just for mobile devices. You can forget about building separate website designs for tablets, mobile devices, desktops, and laptops.

As SEO Specialist in Mumbai India or say SEO Expert in Mumbai India, we know exactly how to design SEO Friendly responsive design which adheres completely to Google's recommended configuration for creating mobile-optimized websites, device optimized content, clean link structure, and better user experience.

Since 1998, Pushti has successfully delivered various projects which include Website Design, Search Engine Optimization (SEO), Search Engine Marketing (SEM), Pay Per Click (PPC), Online Reputation Management (ORM) and E-commerce Websites for various firms and Industries. Be it a Start-up or an MNC, Pushti has been trusted by one and all.

With PUSHTI, As SEO Specialist in Mumbai India and Best Responsive Website Developer in Mumbai both (SEO and Responsive Website Designing) as we not only provide Web Design services from our Mumbai office, but also deliver SEO services to many of our satisfied domestic and international clients since 2002. At Pushti, as one of the leading SEO Agency in Mumbai India, we design seo friendly website helps achieving TOP rankings in various search engines like Google, Bing, Yahoo, etc. Our website promotion service approach is FREE from black hat SEO techniques or any spamming methods, generally used by many cheap SEO companies in India who claim to offer guaranteed Top 5 or Top 10 ranking placements within very short time period and at surprisingly cheap SEO prices.


As one of the best web designing companies, we understand the art and science of website design, web hosting, website promotion as well as website maintenance. We are Mumbai and Thane's old and most experienced medium sized Website Design company with our office in Mumbai, Mira Road (Thane), backed by the team of people with background of Managerial, Marketing and Creative Experience, which helps us to understand your needs and requirements in a better way. Over the years we have designed and developed over 400+ websites for various large businesses, exporters & importers, corporate companies and individuals like hotels, medical, institutes, doctors, industrial tools and equipments, office stationery, etc with different platforms and can offer you one stop solution for all your website design needs. In short, your search for a Website Design Company in Mumbai has just got over.
start your responsive web designing today and see the results the next day. call 91-9324278325 and schedule a complimentary consultation with us today!